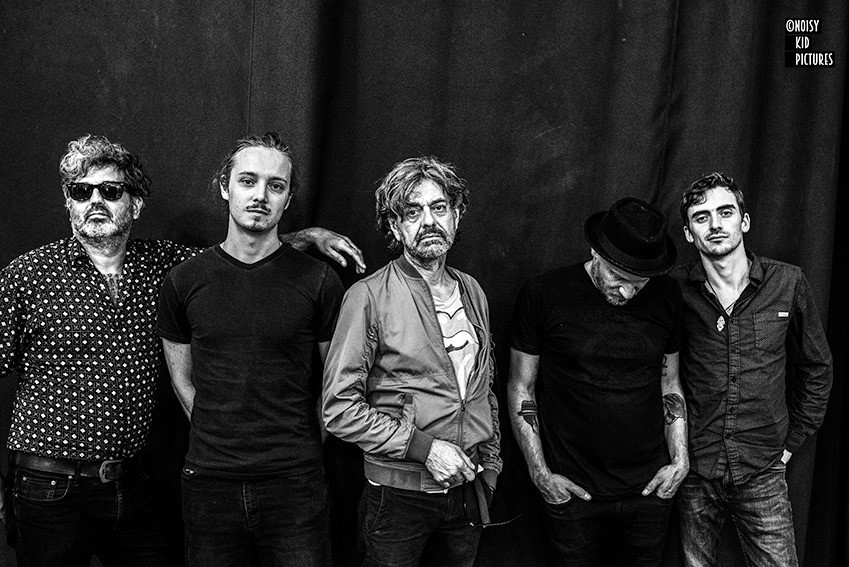 DRIVING DEAD GIRL
POST PUNK |  BRUXELLES, BE
2003. Dim Wild et Ronald Dondez . Driving Dead Girl. 1er album : »50,000 Dead Girls Can't be Wrong » . 7 titres garage rock. L'album, distribué par Bang!
2008. Avec le batteur Vincenzo Capizzi et le bassiste Daniel Diaz. Premières parties de Black Rebel Motorcycle Club, Thee Oh Sees, The Black Keys, The Black Angels, Therapy.
2010. 2ème album « Don't Give a Damn about Bad Reputation » sur le label français Bad Reputation . Energie brute.
2013. Changement de cap, de direction. Rock'n'roll branleur. Un bassiste rejoint le groupe, Ruggero Catania. Jim Diamond (White Stripes, Dirtbombs,…) aux commandes de la dernière incantation. Organique et Fuzz. L'urgence fait place au déluge.
2018. Retour aux affaires. Maintenant Sombre. Toujours aussi nerveux. Basse Cold wave. Guitares Post-punk. Chant Grave. Un nouveau bassiste. François Felix.
PROCHAINES DATES
À L'ÉCOUTE
PROCHAINES DATES
EN VIDÉO
ESPACE PRO
PROFESSIONNELS, D'UN CLIC TÉLÉCHARGEZ LES ÉLÉMENTS PROMOTIONNELS ET TECHNIQUES